Good Shepherd cares deeply about food insecurity in our community. Currently, we try to help out hungry neighbors in a variety of ways.
Little Food Pantry
Our little free food pantry provides food 24/7/365 through a combination of community and congregational donations. Right now, our volunteers fill this little pantry about twice a day! Every Sunday, worshippers bring food donations with them to worship and they are offered as part of our regular offering.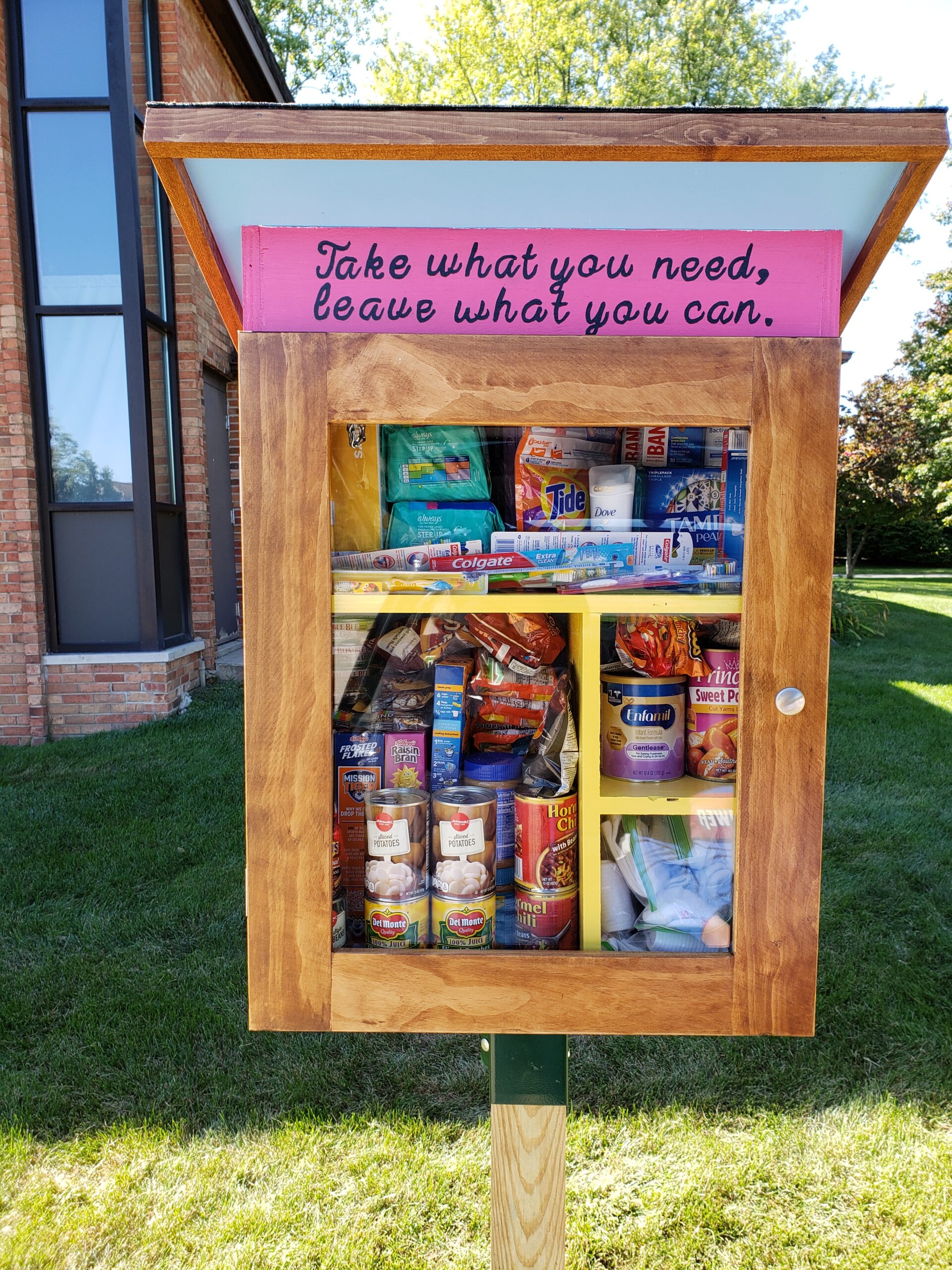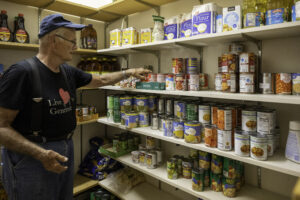 Food Deliveries
GSLC partners with folks like empty tomb in Champaign to make emergency grocery deliveries to local families. Our volunteers shop for and deliver fresh groceries several times a week, including fresh produce and dairy products, meat and bread.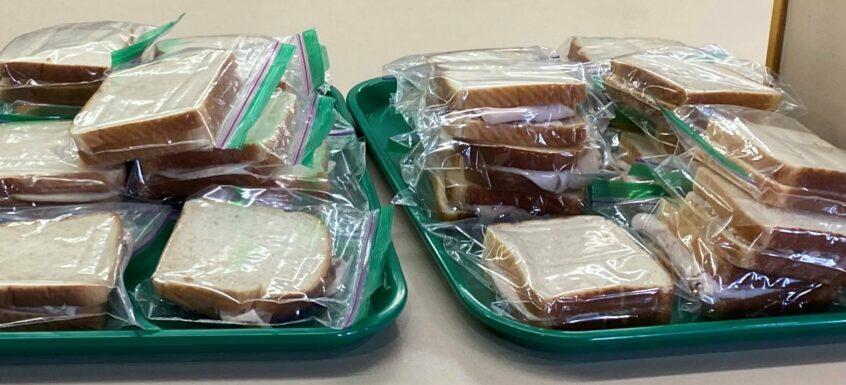 Operation Turkey Sandwich
Every Thanksgiving, volunteers gather to assemble bagged lunches, including fresh turkey sandwiches, to deliver to those who have to work on the Thanksgiving holiday.
Meals on Wheels
Good Shepherd coordinates with the Champaign Family Service to deliver Meals on Wheels to those in our area who have difficulty shopping and preparing nutritious meals. Good Shepherd provides volunteers for three weeks (Monday thru Friday) each year, currently scheduled from July to October, and each volunteer is scheduled one or two days of each week. Two volunteers work each day: one driver and one person who delivers the meal to the door. The volunteers pick up the meals and route schedules from Betsy's Bistro Catering in Urbana at 10:30 am, and then the deliveries are usually finished by noon.