Learn with us at Good Shepherd! Grow in your faith and understanding of God's Word by getting involved in any of the following.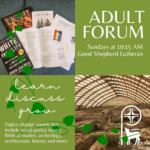 Cross Gen Intergenerational learning First Sundays Oct-May 10:15 AM Explore stories of the faith and get to know others at the same time Discussion, creativity, and action Held in the Fellowship Hall...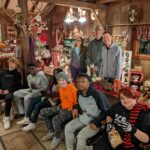 Youth & Family Ministry Youth & Family At the heart of Youth & Family Ministry at Good Shepherd is an invitation. An invitation to a childlike faith in God and an invitation to a childlike...